Czarne botki na słupku CARINII B8708-E50-000-000-D58
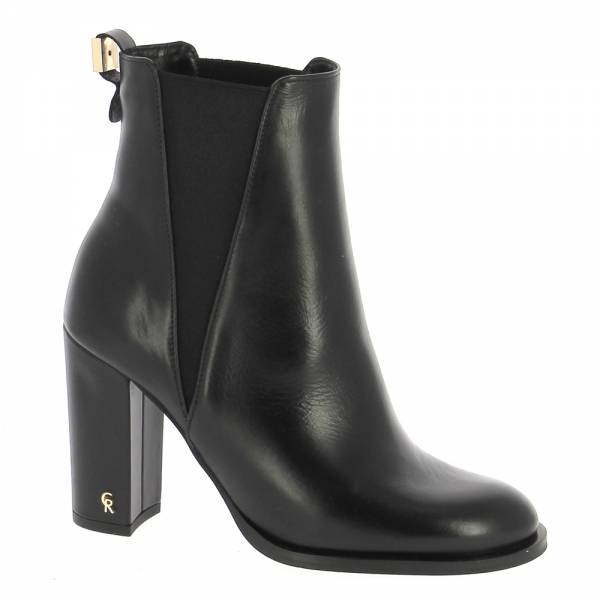 sku: 65347
Shipping from: Poland
CZARNE SKÓRZANE SZTYBLETY DAMSKIE NA SŁUPKU
Szukasz eleganckich, a zarazem wygodnych botków? Z powodzeniem możesz sięgnąć po nasze sztyblety na słupku, które sprawdzą się w klasycznych, jak i nieco bardziej casualowych stylizacjach.
Atutem naszych botków jest wyjątkowa jakość. Cholewkę okala wysokogatunkowa skóra naturalna – miękka i gładka, a przy tym niesamowicie trwała. Model osadzony jest na wygodnym, stabilnym słupku – znakomicie stabilizującym sylwetkę, a przy tym dodającej jej cennych centymetrów wzostu. Okrągły nosek to klasyka w czystej postaci. Elastyczne gumy pozwolą na swobodne zakładanie i zdejmowanie obuwia. Na obcasie umieszczono logotyp Carinii. Czarna kolorystyka będzie wyglądała świetnie w niemal każdym zestawieniu.
Postaw na klasykę, wybierając nasze skórzane sztyblety damskie. Ołówkowa spódnica, elegancka koszula oraz żakiet to perfekcyjny look do pracy. Jeansy z przetarciami, bluzka z haftami oraz płaszczyk to zestaw na wypad do kawiarni z koleżankami.
Price history chart & currency exchange rate
Customers also viewed