Białe skórzane sneakersy CARINII B8939-L46-000-000-F69
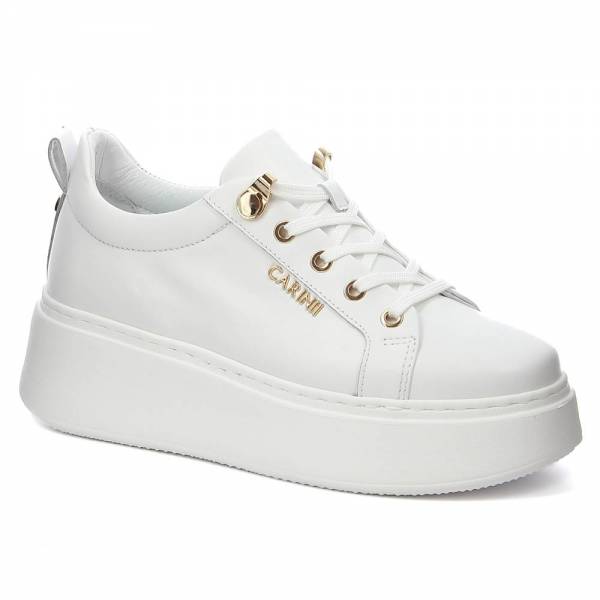 sku: 66245
Shipping from: Poland
BIAŁE SKÓRZANE SNEAKERSY DAMSKIE NA PLATFORMIE
Niezwykle modne sneakersy damskie na platformie to modowy hit, którego nie może zabraknąć w szafie stylowej kobiety! Białe sneakersy to uniwersalna baza do sportowych stylizacji.
Gwarancją najlepszej jakości naszych sneakersów jest wysokogatunkowa skóra naturalna licowa. Jest miękka, a jednocześnie trwała. Wnętrze stanowi również delikatna skóra. Specjalna, skórzana wkładka DryGo znakomicie wchłania wilgoć, a po zdjęciu butów – odprowadza ją. Model osadzony jest na platformie – masywnej i wysokiej, która jest jednym z najgorętszych trendów sezonu. Taka podeszwa to również gwarantowana wygoda i świetna amortyzacja dla stóp. Złote detale, w tym logotypy, sprawiają, że nasze sneakersy damskie zyskują na oryginalności. Skórzana cholewka w kolorze śnieżnej bieli sprawi, że będziesz wyglądała zjawiskowo!
Wybierz białe sneakersy, jeśli szukasz butów, które będą idealnie współgrać w sportowych i basicowych stylizacjach. Postaw na sneakersy na platformie, jeśli cały dzień musisz spędzić na nogach – na przykład na uczelni czy na zakupach. Sięgnij po modny i wygodny dres albo jeansy.
Price history chart & currency exchange rate
Customers also viewed