Beżowe mokasyny skórzane CARINII B8935-R94-000-000-F57
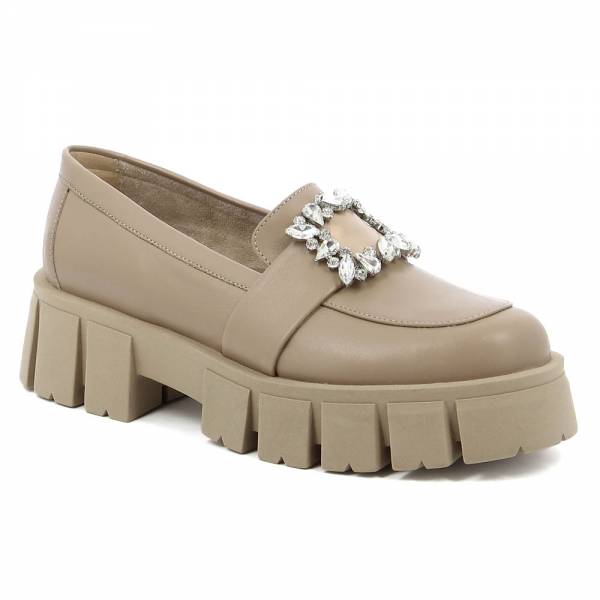 sku: 67184
Shipping from: Poland
BEŻOWE SKÓRZANE MOKASYNY DAMSKIE NA PLATFORMIE Z OZDOBĄ
Lubisz modne i lśniące dodatki? Mam dla Ciebie świetne mokasyny damskie, które zwracają uwagę efektowną ozdobą oraz subtelnością designu. Przekonaj się, jak szeroki wachlarz zalet mają nasze wyjątkowe mokasyny damskie:
- wykonane są z bardzo miękkiej, a jednocześnie trwałej skóry naturalnej licowej najlepszego gatunku
- fason obuwia opiera się na modnej, traperowej platformie, dzięki której każdy Twój krok będzie pewny
- biżuteryjna ozdoba spodoba się szczególnie miłośniczkom stylu glamour
- beżowy kolor cholewki to gotowa baza do niemal każdej stylizacji
Beżowe mokasyny damskie to idealna opcja na wiosnę! Modne mokasyny na platformie możesz połączyć z całym wachlarzem zestawień stylizacyjnych. Beżowe półbuty dobierz do stylizacji, złożonej dopasowanych jeansów oraz koszuli w kwiaty, wybierając się na spotkanie z przyjaciółkami. Skórzane mokasyny możesz także zestawić z sukienką o ulubionym fasonie.
Price history chart & currency exchange rate
Customers also viewed